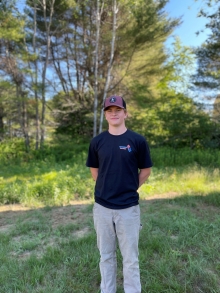 Griffin
Griffin officially started working for Northeast Heat Pumps in 2020 but had helped out well before that taking pointers from his dad Chris. Griffin is a new graduate of Greely Institute. Before starting with Northeast Heat Pumps, he used to wash dogs or help anyone who needed an extra hand. He claims he can run faster than Jake however, we have not officially tested the theory. In his spare time, you can find Griffin doing good deeds even if it is pointing out someone has left their keys in the door as he drives by.
Stephen
Stephen came to work for Northeast Heat Pumps in 2020 after working 12 years installing insulation. He has a Lead Safe OSHA 16 certificate and when he is not hard at work you can find him playing basketball, snowboarding, riding his 4-wheeler or having a great time hanging out with his friends and family.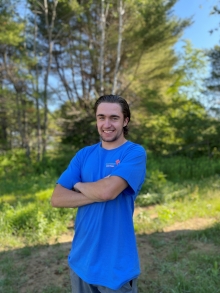 Cole
Cole started with Northeast Heat Pumps in late 2020. He has his own established landscape business that he still maintains as a side job. He is a certified Elite Fujitsu installer and has an Electrical helpers license. In his spare time between installing heat pumps and running his landscape business he enjoys producing music, fly fishing with his brother spending time with family and loved ones as well as tinkering on his Duramax.
Ben
Ben started with Northeast Heat Pumps in September of 2020. He is our Sales Representative. If you call to set up a Free In-Home estimate Ben will be the one to come out and do that for you. He has a great bubbly personality everyone loves. Before starting with Northeast Heat Pumps he previously sold dog food and worked for a cable company. In his spare time you can find him enjoying just about any outdoor activity.
Pages
Northeast Heat Pumps serves the following counties:
Androscoggin
Cumberland*
Kennebec*
Lincoln*
Sagadahoc*
York*
*RESTRICTIONS DO APPLY. PLEASE CONTACT US TO MAKE SURE WE SERVICE YOUR AREA.