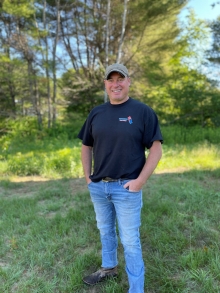 Ryan
Owner, Founder & Best Boss Around
Ryan officially founded Northeast Heat Pumps in 2011. He takes pride in serving customers and sharing his knowledge and enthusiasm for heat pumps. He believes that the corner stone of any energy-efficient home is the heat pump. His extensive experience in the construction business as well as being a Code Enforcement Officer makes him extremely knowledgeable when it comes to home efficiency. In Ryan's spare time you can find him enjoying outdoors with his friends and family.
Sheena
Sheena has been with Northeast Heat Pumps since November 2019. She has over 20 years of customer relations and management experience ranging from small businesses to working with Fortune 500 companies where she quickly takes leadership positions. Sheena is a self- taught aspiring photographer and has won several photography awards for her work. In her spare time you can find her with a camera in her hand camping and traveling with her fiancé, son and their dogs.
Melissa
Melissa joined the team in May of 2021. Her background in business ranges from running a small operator lawn care company to being a Town Administrator working for the Town of Pownal and everything in between. Her knowledge of the business world is extremely vast. She received her Bachelor's Degree from the University of Southern Maine in Business Management in 2014. Accompanying that she has two Associated Degree from Southern Maine Community College in Liberal Studies and Business Administration. In her spare time you can find her spending time with her husband and son as well as their Rottweiler.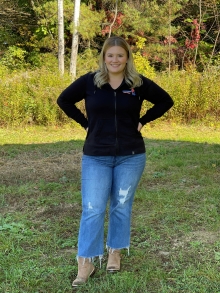 Molly
Customer Service Representative
Molly started with Northeast Heat Pumps in September of 2021. She came to us with over 10 years of customer service experience in a range of different fields including in Municipal Government with Melissa for the Town of Pownal. When she isn't carting her son to and from all his sporting and school events, she enjoys solitary time reading a good book or taking long scenic walks.
Axel
Axel is Melissa's son who sometimes makes an appearance in the office. He was born in August 2020 and is a little spit fire. He is full of energy and keeps everyone on their toes when he does come to
the office. He loves his doggy and playing
with anything that makes noise!
Novalee "Nova"
This is Novalee or "Nova" for short. She is Melissa's Rottweiler. She is the office greeter. She is a gentle giant. She was born in February 2014. Melissa has had her since she was 8 weeks old and had been attached to her mommas hip ever since. She has had other jobs as an office greeter when she would accompany Melissa to work at the Town Office where she quickly earned a reputation as being the "therapy dog" her biggest achievement being holding the floor down while she slept all day. She loved being included in EVERYTHING, and she is a serious bed hog. On her down time you will find her sleeping or taking her job as a big sister very seriously.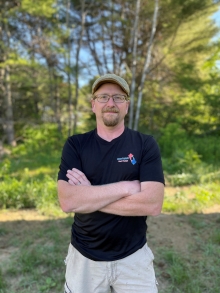 Chris
Chris is our head technician. He started with Northeast Heat Pumps in 2003 after being a manager for D.L. Geary Brewing. He is a tradesman in all trades. In his spare time you can find him out hiking.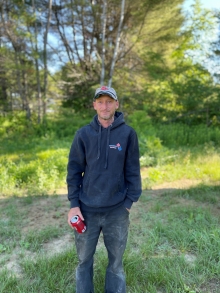 Brendon
Brendon started with Northeast Heat Pumps in 2018. Before starting with the company, he used to install garage doors. Brendon is a "jack of all trades" and in his spare time enjoys a nice cold one and tinkering on things.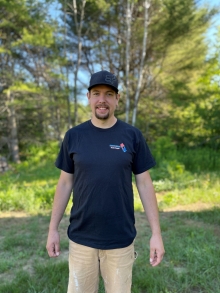 Jake
Jake came to Northeast Heat Pumps in 2016 after previously being a carpenter. When he isn't running around on an install or going to a cleaning you can find him enjoying some fishing in his spare time.
Caleb
Caleb started with Northeast Heat Pumps in 2020. He is another recent Greely graduate. Before starting with Northeast Heat Pumps Caleb used to work on vehicles in an auto body and collision shop. In his spare time during the summer, you can find him out swimming and, in the winter, riding his snowmobile.
Pages
Northeast Heat Pumps serves the following counties:
Androscoggin
Cumberland*
Kennebec*
Lincoln*
Sagadahoc*
York*
*RESTRICTIONS DO APPLY. PLEASE CONTACT US TO MAKE SURE WE SERVICE YOUR AREA.