WELCOME TO NORTHEAST HEAT PUMPS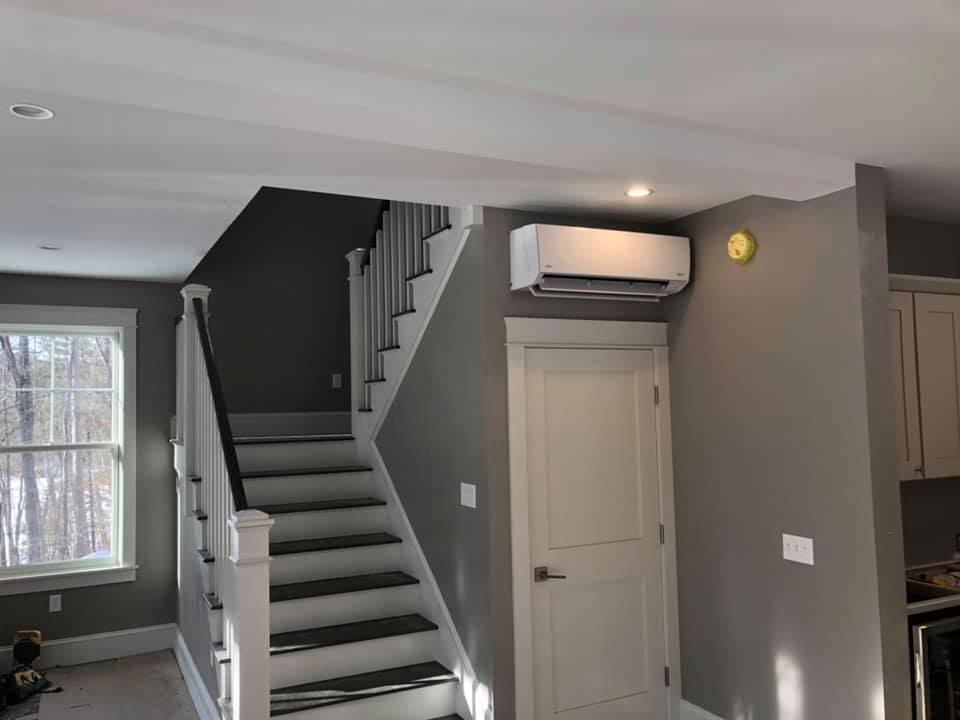 The crew at Northeast Heat Pumps is a small humble, community & family oriented group that have worked together collectively for over 15 years installing and servicing heat pumps in the local area. Ryan Keith- owner, takes immense pride in serving customers and sharing his knowledge and enthusiasm for heat pumps. He believes that the cornerstone of an energy-efficient home is the heat pump. A heat pump can heat your home while saving you money on oil, gas or propane. It can also dehumidify the air and act as an air conditioner in warmer temperatures. A heat pump is an efficient, all-in-one method of heating and cooling your home for a fraction of the cost of other systems. We at Northeast Heat Pumps even have a number of customers install units in their homes to completely abandon their furnaces. 
Northeast Heat Pumps exclusively installs Daikin, Fujitsu & Mitsubishi wall mounted ductless mini-split heat pumps. 
We offer free in-home estimates, service and clean existing systems (installed by us), and install new systems.  Our company is a Qualified Partner and Registered Vendor with Efficiency Maine, meaning we install for residential and commercial jobs while also qualifying for the Efficiency Maine rebates. Additionally, we are equipped to do retro-fit  installs as well as new construction installs. 
Click Here for our FAQ page for more information.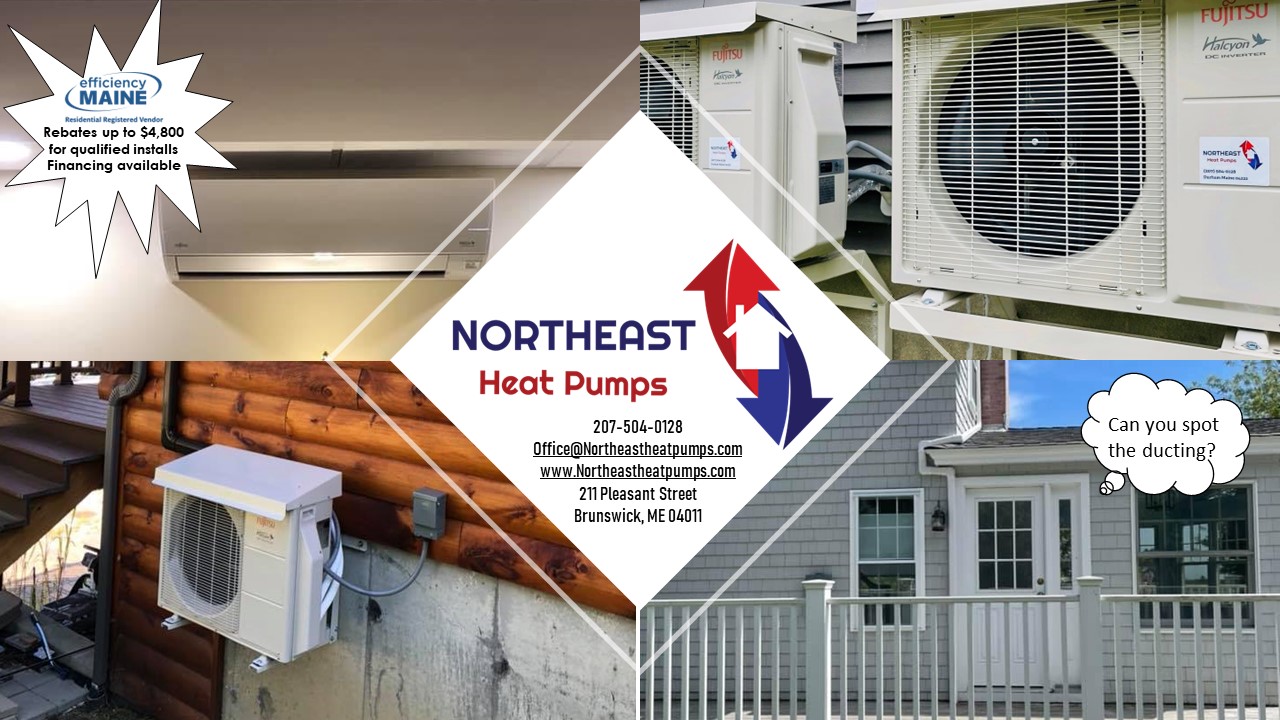 Northeast Heat Pumps serves the following counties:
Androscoggin
Cumberland*
Kennebec*
Lincoln*
Sagadahoc*
York*
*RESTRICTIONS DO APPLY. PLEASE CLICK HERE TO SEE IF WE SERVICE YOUR AREA.